Pre Market Trader Talk with Bob Pisani - CNBC.com


Futures moved up nearly 20 points as the Fed announced expansion of it securities lending program, all designed to improve liquidity.
The Fed will lend up to $200 billion of Treasury securities to primary dealers secured for a term of 28 days (it was previously overnight) and will now take other forms of collateral, including non-agency (i.e. non-Fannie Mae or non-Freddie Mac mortgages) AAA private label residential mortgage backed securities (this means jumbo loans--those over $417,000).
This action is being coordinated with other national banks. The agreements with the foreign banks is a way of providing these foreign banks with more dollars. The Fed is trying to buy more time to ease the pressure on liquidity; most traders are applauding the move.
Every time the Fed has done something, we have had a rally. Their move on Friday definitely blunted the effect of the poor jobs report.
This has improved the metrics, which have been poor. European bourses moved up, and the dollar has rallied.
Freddie Mac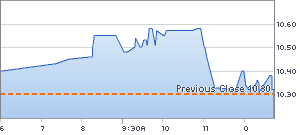 [FRE 17.39 --- UNCH (0%)
] and Fannie Mae

Federal National Mortgage Association (Fannie Mae)

FNM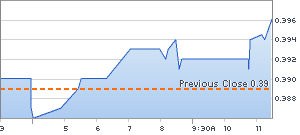 [FNM 19.81 --- UNCH (0%)
] both rallied now up about 17 percent each.

Financials have also rallied; Lehman and Citi also up about 8 percent.

Elsewhere, HMOs are getting hammered as WellPoint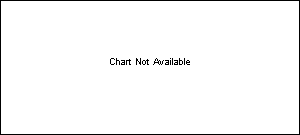 [WLP 65.92 --- UNCH (0%)
] cut its full year forecast to $5.76 to $6.01, from $6.41 a share. This as a result of misjudged 2007 cost trends and disappointing enrollment trends.

Wellpoint down 21 percent, Humana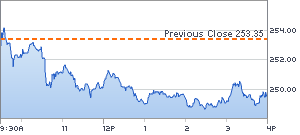 [HUM 62.7 --- UNCH (0%)
] down 16 percent, United Healthcare

UnitedHealth Group Inc

UNH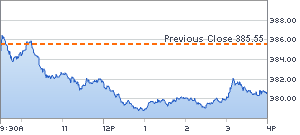 [UNH 45.07 --- UNCH (0%)
] down 11 percent, Aetna down 10 percent.

Aetna reaffirmed its 2008 guidance of $4.00 (analyst estimate is $4.04). Goldman Sachs cut the entire HMO group, saying that pressure to keep prices down combined with upward pressure on medical costs were threatening the industry with an "outright downturn."

Texas Instruments down 2 percent on a somewhat downbeat mid-quarter update.

GE CEO Jeff Immelt said that NBC Universal was not for sale. GE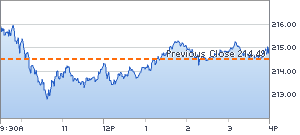 [GE 31.7 --- UNCH (0%)
] is our parent company.