Thursday, May 29, 2008
Dollar stronger again; bond rout continues. Stock futures dropped a bit as GDP revision came in in-line, up 0.9 percent from 0.6 previously.
Morgan Stanley out with a long note on business travel this morning, not surprisingly with the title, "Business Travel Fundamentals Worsening." A summary:
1) room rate renegotiations, which first surfaced with financial business travelers, is now spreading to other sectors;
2) group cancellation rates are increasing.
3) rising airfares, already impacting leisure travel, will impact corporate travel this year.
They cut their ratings on Marriott

Marriott International Inc

MAR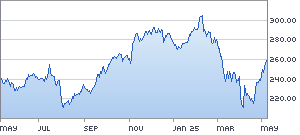 [MAR 34.14 --- UNCH (0%)
] , and reduce the price target to $40 from $47. Marriott closed at $34.14. They go further: "...we do not recommend putting new money into lodging with the exception of stocks with unique catalysts."
Elsewhere:
1) We have been getting retail earnings reports for the past week, with mixed results.
a) Men's Wearhouse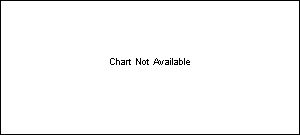 [MW 23.62 --- UNCH (0%)
] reported earnings a bit below expectations, and guidance for the quarter and full year appears a bit below expectations as well. Down 6 percent pre-open.

b) Big Lots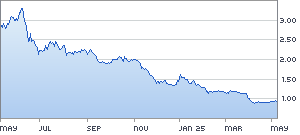 [BIG 28.53 --- UNCH (0%)
] and Costco

Costco Wholesale Corp

COST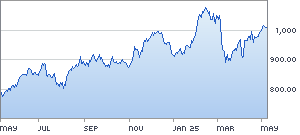 [COST 73.24 --- UNCH (0%)
] beat expectations; Big Lots up 8 percent pre-open as they raise their full year guidance slightly. Costco reported good comp store sales growth--U.S. up 6 percent, international up 16 percent.
2) NYSE IPO: Safe Bulkers (SB), a marine drybulk shipping company, priced 10 million shares at $19, below the expected range of $20 to $22 a share.
3) German chip maker Infineon
Infineon Technologies AG
IFX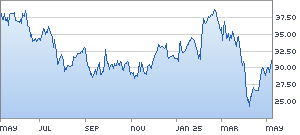 [IFX 9.96 --- UNCH (0%)
] down about 12 percent pre-open, after they lowered their outlook for their communications unit. Bob Pisani's Trader Talk: Morgan Stanley Says Business Travel Suffering - Trader Talk with Bob Pisani - CNBC.com
Posted by st0ckman at 9:27 AM 0 comments


Labels: $t0ckman's Pre-Market
Subscribe to "The $t0ckman" via email