i am appalled at spitzer but not shocked, just another cheating politician. guy had it made with a high paying job, family and wife. if he will cheat that he will cheat us.

the link contains screen shots of the place spitzer spent $1,000 to $3,000 /hour of our tax money.



from huffington post


Emperors' Club vip is the most preferred international social introduction service for those accustomed to excellence. Introducing the most impressive models to leading gentleman of the world is our expertise. We specialize in introductions of: fashion models, pageant winners and exquisite students, graduates and women of successful careers (finance, art, media etc...) to gentlemen of exceptional standards. When seeking an evening date, a weekend travel companion, or a friend to accompany you during your next business / social function our models are perfect preference.


We act for a select group of educated, refined and successful international clients who give their best in all they do and who, in return, only wish to receive the best. Catering to clients who will not compromise in any area of their life...

Our meticulous standards of beauty, intelligence and charm ensure that you always encounter the quality you've come to expect in a woman, when with an Emperors' Club vip model. Each of our companions is a product of an exceptionally fine background and a success in her right. All rendezvous are individually crafted to suit the needs of your specific occasion. Note that each model has place in her schedule for a select number of appointments per month, so your date will be a special one for both of you.

Our goal is to make life more peaceful, balanced, beautiful and meaningful. We honor commitment to our clients as we covet long-term relationships of trust and mutual benefit. Experience for yourself a service of obvious distinction...
Here is the page for "Anais," a "model, actress, dancer, superstar..."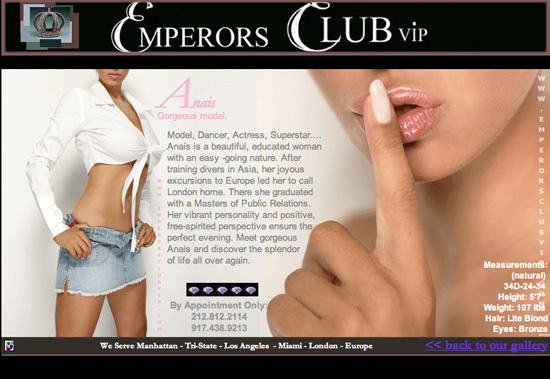 A page of the portfolio, although "Kristen" is not listed: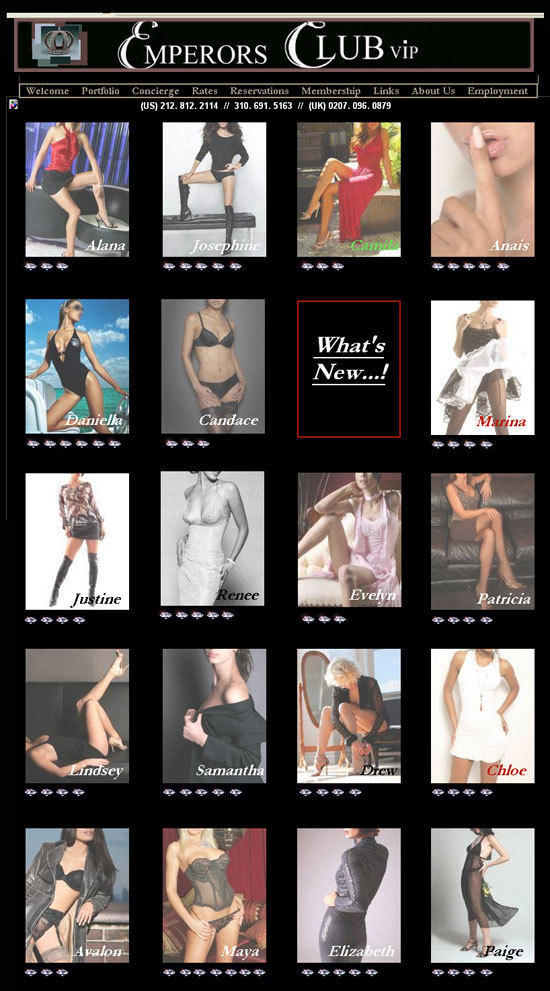 Mackenzie: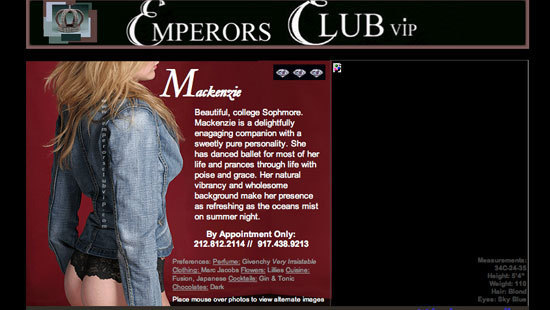 Alana: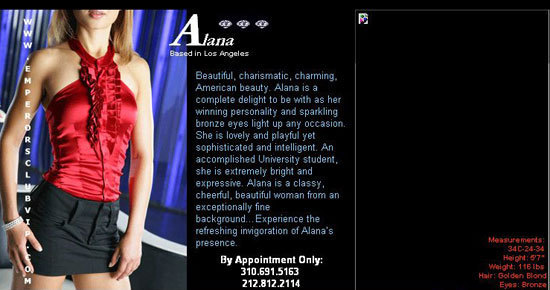 Samantha: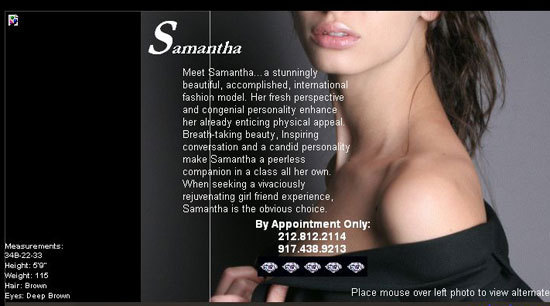 Renee: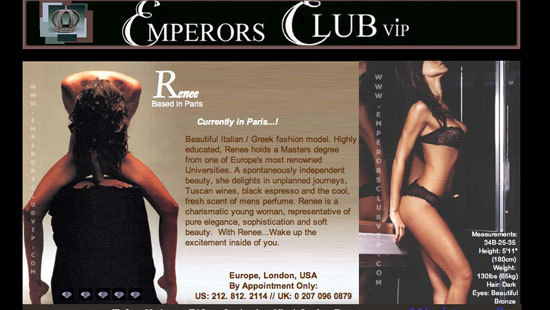 Julia: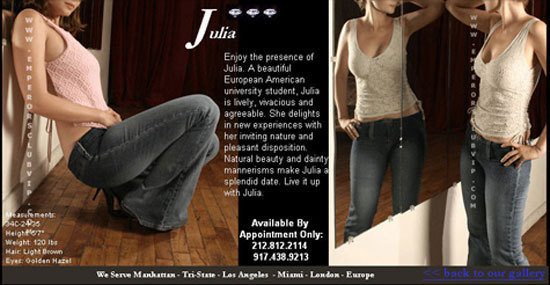 The ladies went for as much as $31,000 per day for a "seven diamond" rated girl.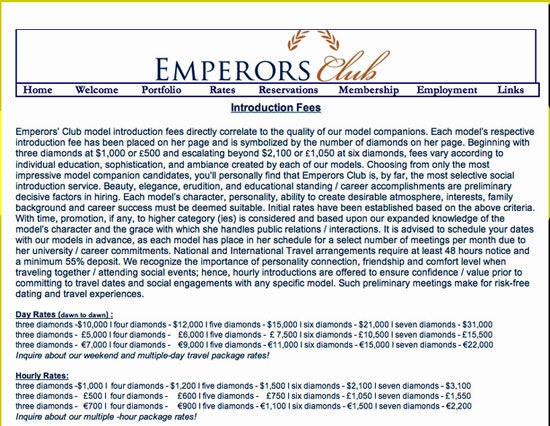 http://www.huffingtonpost.com/2008/03/10/emperors-club-all-about-_n_90768.html