S&P futures dropped about 5 points as the New York Empire State Index was notably weaker than expected and has been down 4 of the last 5 months, then dropped again on oil.
The most important issues this week:
1) we are entering earnings pre-announcement season.
2) whether oil can break significantly below the roughly $135 pivot; ; (NYMEX crude just hit a record, $139.89).
3) whether Goldman
GOLDMAN SACHS GROUP INC
GS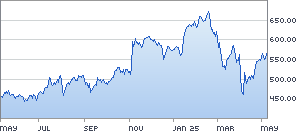 [GS 178.29 --- UNCH (0%)
]and Morgan Stanley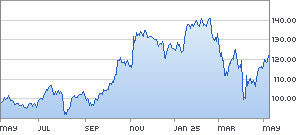 [MS 41.04 --- UNCH (0%)
]will have any significant surprises this week.

Elsewhere:

1) Barclays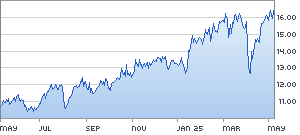 [BCS 25.07 --- UNCH (0%)
] up 5 percent; they have said they may raise capital with an outside investor (Reuters says it may include Singapore sovereign fund Temasek, which already has a 2 percent stake), but may also give existing shareholders right to take part.

2) AIG

AMERICAN INTL GROUP INC

AIG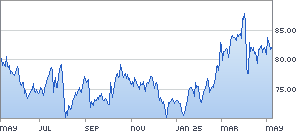 [AIG 34.18 --- UNCH (0%)
] up modestly as CEO Martin Sullivan was forced out and replaced with Chairman Robert Willumstad, who will also retain the Chairman title. Willumstad was formerly President and COO of Citigroup.
3) Lehman
LEHMAN BROTHERS HLDGS INC
LEH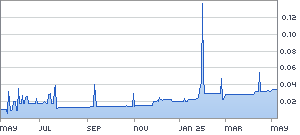 [LEH 25.81 --- UNCH (0%)
] came in in-line with its statements last week, a loss of $5.14.

4) Our parent company GE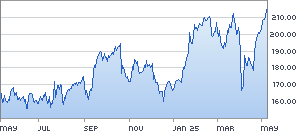 [GE 29.15 --- UNCH (0%)
] downgraded at JP Morgan, where they also cut estimates for 2009 (to $2.30 in 2009 versus $2.42 previously and a consensus of $2.44).

5) UBS downgrades AT&T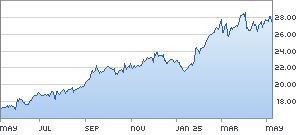 [T 36.68 --- UNCH (0%)
]and Verizon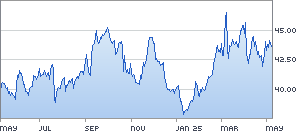 [VZ 37.33 --- UNCH (0%)
], as well as lowering earnings estimates. "We believe the weak economy is pressuring wireline fundamentals at the Bells more than expected. This should show up in accelerating line losses, weaker broadband adds....Meanwhile, the wireless segment will get more competitive when the 3G iPhone hits the shelves at its new price point."
Market Issues For Week: Oil, Earnings, Financials - Trader Talk with Bob Pisani - CNBC.com