How much is oil slapping around stocks? Futures were up about 5 points until about 6 AM, when oil hit $130. Market sold off immediately.
Europe started stronger (Germany's IFO business confidence number rose unexpectedly), but rolled over about three hours ago, just as oil hit $130. Dollar falls to a four-week low vs. the Euro.
Elsewhere:
1) Talbots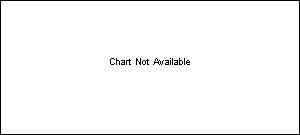 [TLB 7.44 --- UNCH (0%)
]
handily beat expectations and maintained 2008 earnings guidance; up 14 percent pre-open.
2) Once again, we are seeing off-price apparel stores doing well. This morning Ross Stores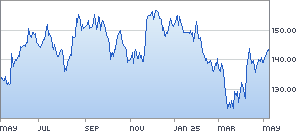 [ROST 34.92 --- UNCH (0%)
] reported good earnings, and more importantly gave guidance for the current quarter and the full year above analyst expectations. They are forecasting same store sales gains of 1 to 3 percent, a rarity in retail these days.
3) Airlines down a bit again this morning, as Soleil--which describes itself as "perhaps the last bullish holdout on the airline sector," gave up the ghost as oil hit $130. They drop AMR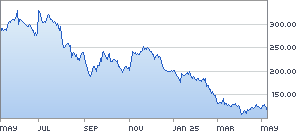 [AMR 8.2 --- UNCH (0%)
] and United to a sell. British Airways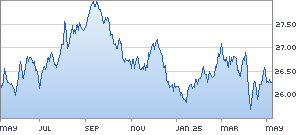 [BAB 40.65 --- UNCH (0%)
]
CEO was on our air this morning, saying there will be airline failures in this cycle.
4) Hewlett Packard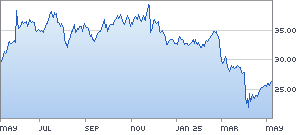 [HPQ 46.46 --- UNCH (0%)
] down fractionally as they beat estimates. Not surprisingly, strong growth overseas offset a weak U.S. market. PLEASE NOTE: 69 percent of Hewlett's revenues are now generated outside the U.S.

Guidance for the (current) third quarter unchanged. Fiscal 2008 guidance of $3.54-$3.58 about in line with estimates of $3.54.

5) Much chatter about market rotation today, after S&P announced that the technology sector had overtaken financials in market value. This is the first time that has happened since 2002. The energy sector is up about 10 percent this month, and closed yesterday at an historic high.

Bob Pisani's Trader Talk: Oil Slaps Down Stocks, Retail Apparel A Bright Spot - Trader Talk with Bob Pisani - CNBC.com