GE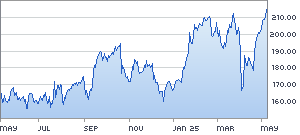 [GE 32.41
-4.34 (-11.81%)
] reported first quarter earnings of $0.44, below the $0.51 consensus and $0.50-$0.53 guidance. Full year guidance was cut to $2.20-$2.30 from $2.42. Down 11 percent pre-open.

This was the biggest miss most analysts can remember; certainly the biggest miss in over a decade.

Commercial Finance was a problem. Analysts--including Jeff Sprague at Citigroup--noted that GE attributed $0.05 of the miss to mark to market losses, impairments and the inability to get asset sales done. Provision for losses was up 41 percent about double what was expected. The other 2 cents from the other non-financial parts.

Industrial and Healthcare were also disappointments; Healthcare had a 17 percent profit drop on flat sales. Goldman Sachs, Credit Suisse downgrades GE.

Any good news? Parts of the international business are doing well, and the dividend yield is 3.7 percent now.

Disclosure: CNBC is owned by NBC Universal, which is a unit of GE.

Elsewhere:

1) Financials are weak pre-open. GE's financial business is highly thought of on the Street; most feel it is the was creme of the crop, and if they had unforeseen problems at the end of Q1, than many others in the industry did too.

Little surprise, then, that financials are trading down here, particularly since many of the big banks are reporting earnings next week. Fannie Mae, AIG, Capital One, Lehman, other financials trading down about 3 percent.

Note CIT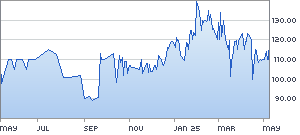 [CIT 11.52
-0.84 (-6.8%)
] --which competes against GE in leasing and financing--down 7 percent.
Some of the other big industrial companies, like Tyco, Honeywell, and Whirlpool, are also down, though on much lighter volume. Washington Mutual down 6 percent.
2) Delta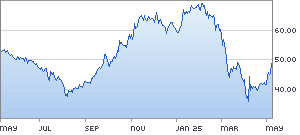 [DAL 10.27
0.52 (+5.33%)
] is up 5 percent as Credit Suisse raises its rating to outperform

3) Genentech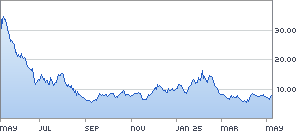 [DNA 76.25
-1.75 (-2.24%)
] beat and reaffirmed guidance, but revenues were below expectations. Cancer drug Avastin sales were short of expectations. Down 2 percent.
Pre Market Trading Talk with Bob Pisani - CNBC.com